Curmudgeon asked if I would show some images of my new boat so here she is.
I purchased F/V Cheryl M in July last year and took her to Brookings for two weeks. As soon as the wind let up it was North to Charleston where we fished the next two months.
This winter I added a CA troll permit. So far this year she has again fished out of Charleston, but we hope to make the Shelter Cove opener June 19th.
F/V Cheryl M was a yacht when Dick Evanow brought her to Crescent City in the late 1970's. He lengthened her and turned her into a fishing boat. She was subsequently owned by "Hook" Russell, Monty Gonsalves, and David Evanow. Karl Evanow, Dick's son and David's cousin, skippered her the most. She was a consistent producer of crab and earned a tier 2 Ca permit, which was transferred to Sea Hunter.
She is steel, 42 by 10 by 5.5 and is registered at 15 ton and 12 ton net.
I will be looking for a tier 6 or 7 crab permit for her in the near future.
This is her off the Umpqua last August.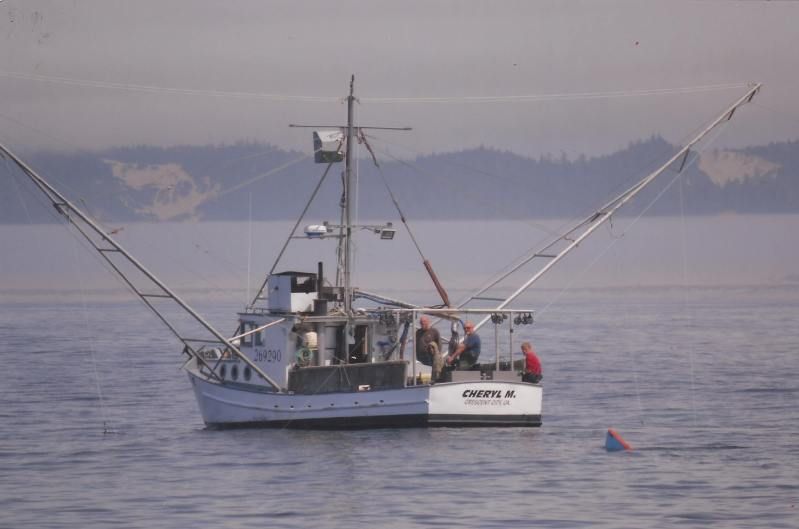 This is her in Crescent City.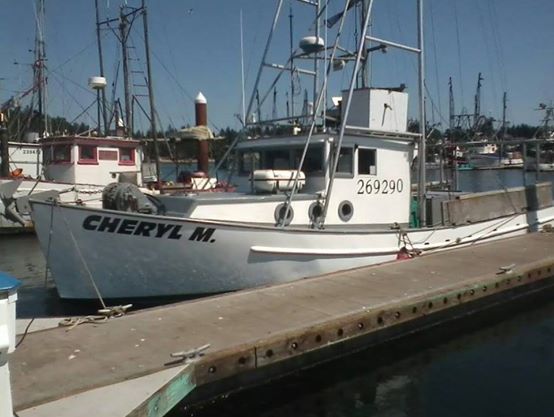 Her I am with a 50 pounder, she is a fishy boat.